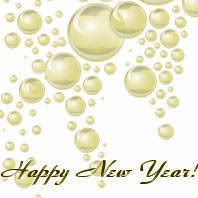 I've had somewhat of a rough transition after coming home from my trip to Arizona. I still haven't located my camera cable so I have no photos to share but I'll get to that in a couple of days!
I have some work stuff I've been procrastinating so I need to get to that but I wanted to write one last (at least) blog entry for 2008.
I hope everyone has a safe and happy New Year's Eve, see you next year!!
*I need a bit of time to chew on the events of the past year and my recent trip before I can truly process them here. Plus I need to map out the new year in my head a bit. When I have figured some stuff out you'll be the first to know!!!